"Home Occupations", "Work-From-Home", "Telecommuting" and "Live/Work" are becoming familiar terms as more and more people work from home, thanks to the internet. But, there are significant differences in what they all mean. For the most part, in residential districts, there are many restrictions and zoning conditions that are designed to make the business "invisible" within the neighborhood. That's fine if you don't need a sign, employees, a separate entrance, additional parking or have products to sell!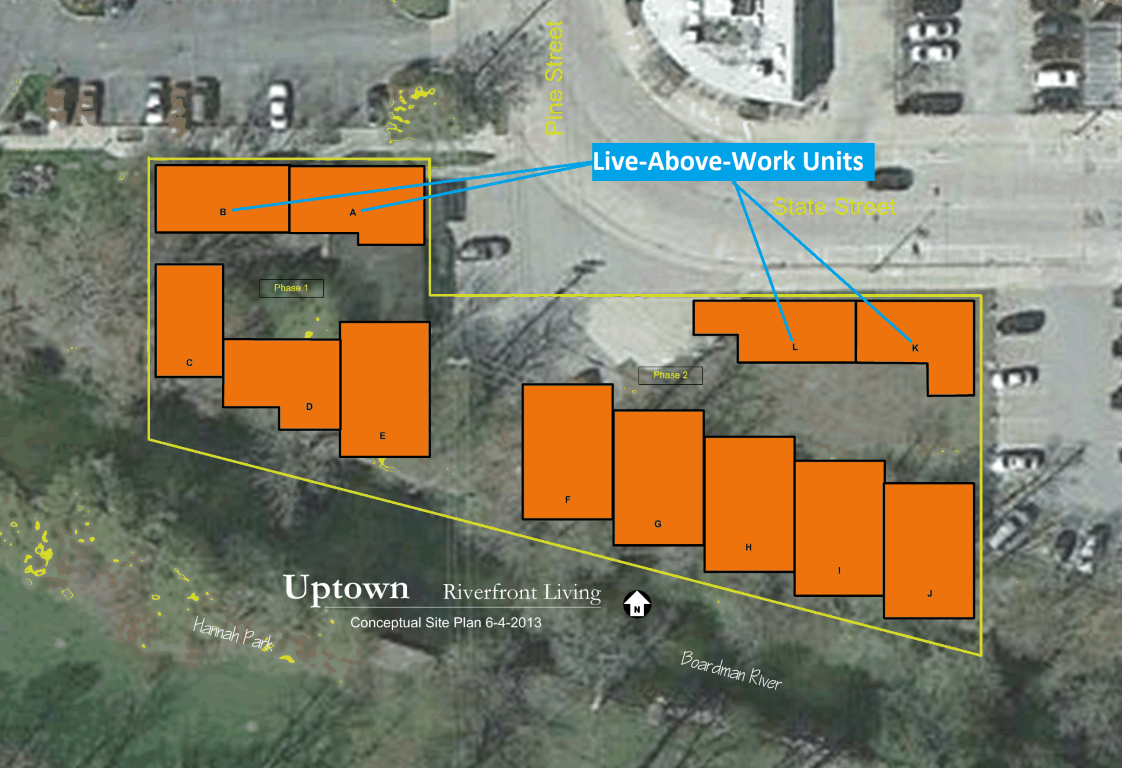 But, if you want to be visible and accessible, a live-above work townhome at Uptown is what you need. The downtown location, complete with classic brick storefront on State Street and a 2 car rear-entry garage allows total freedom to operate a bona-fide business just like any other downtown business, but luxury, spacious living quarters above. This will appeal to attorneys, hairdressers, architects, artists and others who want and need exposure and accessibility AND want all the benefits of living in the heart of downtown.
Just like my grandparents who lived above their grocery store in a small U.P town, this is an old idea that is coming of age!